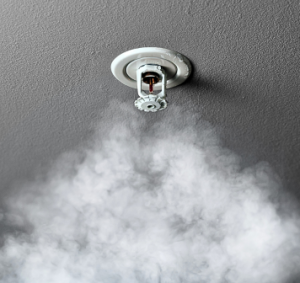 WELCOME TO OUR WEBSITE DEDICATED TO THE INCREDIBLE CAPABILITIES OF SMOKE SCREEN TECHNOLOGY!
At Ecam we specialise in providing state-of-the-art Smoke Screen systems that act as a powerful physical deterrent against intruders. Our cutting-edge technology generates a dense, impenetrable barrier of white screening smoke within seconds, effectively confronting and disorienting potential threats. The illusion of "smoke" created by billions of microscopic particles ensures that intruders are faced with a formidable obstacle.
OUR SMOKE SCREEN SYSTEMS OFFER SEVERAL KEY ADVANTAGES:
In a matter of seconds, our systems can generate a dense cloud of non-toxic, non-conductive, and non-contaminating smoke. This immediate response time ensures that intruders are met with an impenetrable barrier, allowing you valuable time to enact your security protocols or for authorities to respond.
Our Smoke Screen systems are extensively utilised across a wide range of commercial, industrial, and high-profile premises. From well-known high street brands seeking to protect their valuable assets to government agencies and strategic authorities defending against terrorist threats, our technology has proven its efficacy in various sectors.
The smoke produced by our systems is completely safe, non-toxic, and non-contaminating. You can have peace of mind knowing that the use of our technology will not cause harm to people, property, or sensitive equipment within your premises.
By creating an impenetrable barrier, our Smoke Screen systems provide a strong deterrent against intrusive thieves and unauthorised individuals. The disorienting effect of the dense screening smoke adds an extra layer of security, making it difficult for intruders to navigate or locate valuable items.
Our Smoke Screen systems have earned the trust of renowned high street names, government agencies, and strategic authorities. Our technology is proven to deliver reliable and effective protection, providing reassurance to our clients that their security needs are in capable hands.
If you are seeking a robust and reliable solution to protect your premises from intruders or defend against potential terrorist threats, our Smoke Screen systems are the answer. Get in touch with our experienced team today to discuss your specific requirements. We will provide you with tailored solutions and expert guidance to ensure that you have the most effective security measures in place.
Choose Ecam for cutting-edge Smoke Screen technology that sets the standard for physical deterrence and defense against intruders.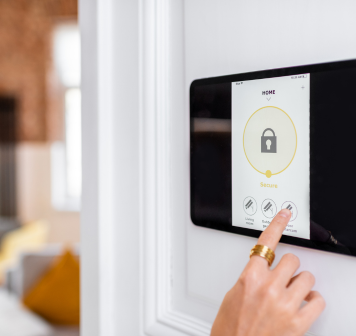 A Security Assessment is an ideal way to evaluate your existing security operations and the first step towards planning security measures at your facility.