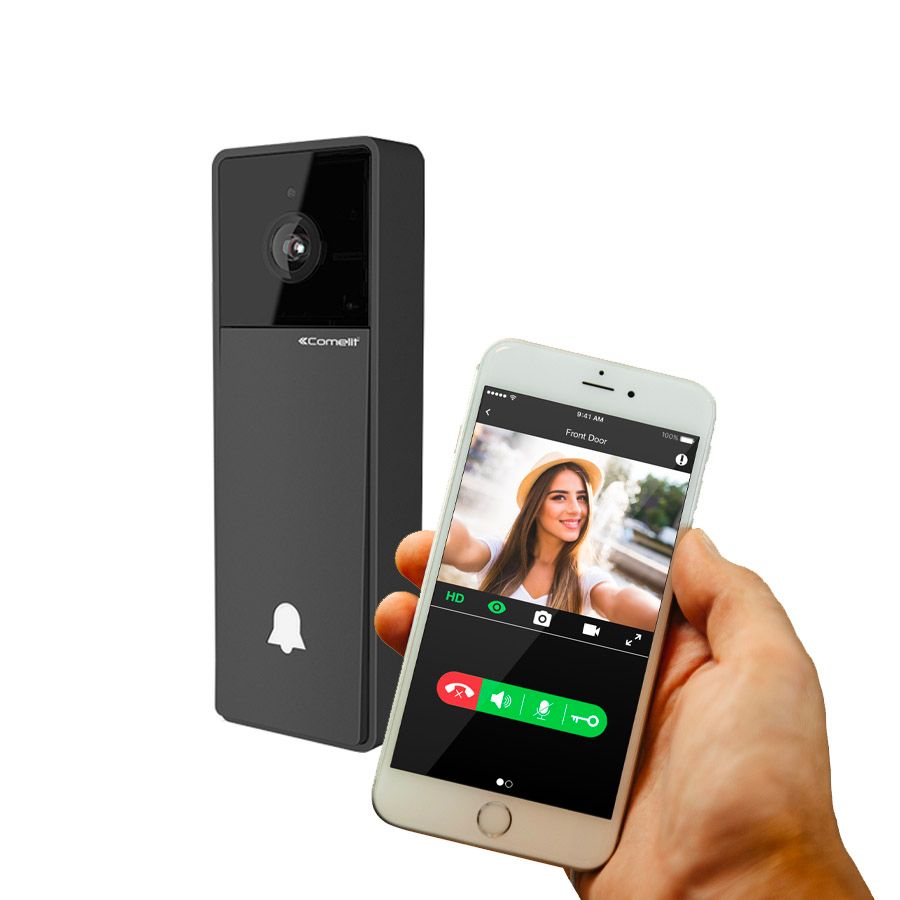 At Ecam, we offer supply and installation of a wide range of video doorbells to enhance the security of your property. Video doorbells are an essential tool for monitoring your property, providing a clear view of who is at your front door, even when you're not at home. We offer both wired and wireless options, depending on your specific needs and preferences.
Wired Video Doorbell
Our team of experienced technicians can install wired video doorbells that are reliable and provide high-quality video and audio. Wired video doorbells are typically more stable than wireless options, as they don't depend on a wireless signal to transmit data. A wired installation ensures that the doorbell is connected to your home's electrical system, providing a constant source of power to the device. With a wired video doorbell, you can enjoy peace of mind knowing that the device is always connected and functioning properly.
Wireless Video Doorbell
Our wireless video doorbell installations are quick and easy, with no need for complex wiring. Wireless video doorbells offer flexibility, allowing you to install them in areas of your property where wiring is not feasible or practical. Wireless options typically come with rechargeable batteries or are designed for hardwiring, which our team can also help with. While wireless video doorbells may be less stable than wired options, they are a popular choice for their ease of installation and portability.
Video Doorbells with Touchscreen Displays
We also offer installation of IP video doorbells that come equipped with touchscreen displays for use inside your property. These video doorbells allow you to see and communicate with visitors from the convenience of your home, without having to use your mobile device. With a high-resolution touchscreen display, you can view the live stream and recorded footage with ease. Some of our options come with additional features like motion detection, facial recognition, and two-way audio, which our team can assist you with setting up.
At Ecam, we understand the importance of keeping your property secure. We offer reliable and professional installation services for all of our video doorbells, with ongoing maintenance and support available to ensure they continue to function properly. Contact us today to discuss your video doorbell needs, and our team will provide you with the right solution for your property
A Security Assessment is an ideal way to evaluate your existing security operations and the first step towards planning security measures at your facility.